Rooftop Project
---
January 6, 2023

Fall Drive Final!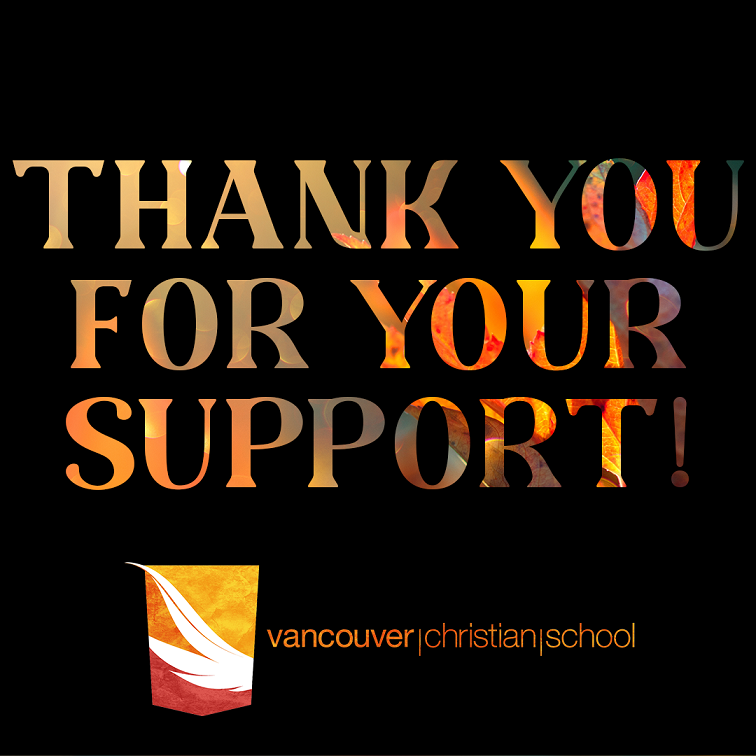 We are elated to report that our Fall Drive for the rooftop project was an undeniable success! Thanks to the incredible generosity of our donors, we surpassed our initial $200,000 goal and raised a whopping $297,000! This project will make a huge difference for our school, providing our students and staff with much-needed additional space and a new gathering area in the form of an upgraded learning commons.
We are sincerely thankful for the support of our donors who believe in our mission and are investing in the future of our students. Your contributions are having a real and meaningful impact on the lives of our youth, and we are incredibly grateful for your partnership in the important work of educating and equipping the next generation of Christian leaders.

Sincerely,

Chris Mansell
Director of Development
---

November 18, 2022

Fall Drive Mail-Out Letter Now Online

***Click Here to View Online Letter***

Chris
November 4, 2022
Fall Drive 2022 Starts!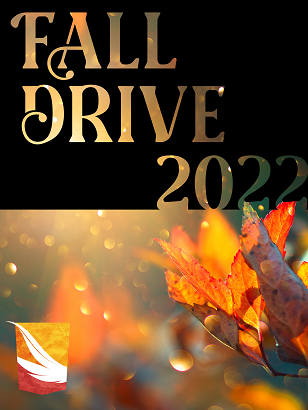 This year we are looking for support in starting the rooftop build at VCS. Please keep an eye open for the Fall Drive newsletter in the mail and consider donating towards the project if possible.

With careful budgeting, the school has set aside $1.7M towards this project. We ask our community to give an additional $1.5M over the next two years for an estimated total project cost of $3.2M.

If you have questions or want to learn more, don't hesitate to contact Jeremy or me (Chris).

We have a unique donation form set up for this year's campaign for easier tracking of our progress. You can find it by clicking the image above or this link.

Chris
Development Director
development@vancs.org
---
May 10th, 2022
Walk-a-thon in full swing
This year our Walk-a-thon donations are going towards the rooftop project. As time goes on, we will be updating this page with the most up-to-date information so we have full transparency on where we are at. Also, 10% of all donations to the school will be going to support our friends at International China Concern.

If you have questions or would like to learn how to support us, please reach out to Chris at development@vancs.org.

We pray that God blesses our school through this fundraiser to we can provide the space needed for our students to be comfortable in their learning environment.

Chris Mansell, Director of Development



---
April 28, 2022
Rooftop Project Update
As shared in early April, we are grateful to have successfully navigated the first stage of preliminary planning and neighbourhood engagement for a rooftop project at VCS. The next stage in the design work for new learning spaces has begun!
Last week, we met at VCS with our primary architect and began refining the design for 5000 square feet of additional space that we anticipate building on the rooftop patio area. Provided our development permit application is approved by the City, construction should begin in the summer of 2023.
This project is meant to support our current student population by providing them with additional, beautiful learning spaces, thus reducing some of our internal space congestion. The project is not intended to increase school enrolment.
The total cost of this project is estimated at $3.0 million. You are invited to help us to raise 50% of these funds through donations - $1.5M over the next 24 months. The remaining costs of the project will be provided through funds saved in school reserves. If you are considering giving and would like more information, please reach out to me or Chris Mansell, Development Director.
We are grateful that God has sustained Christian education at VCS for 73 years! Please consider whether your family may be able to invest in the furthering of Christian education for your children and others.
I'd love to hear from you. If you have questions or feedback, please contact me: jtinsley@vancs.org
—Jeremy Tinsley, Superintendent
---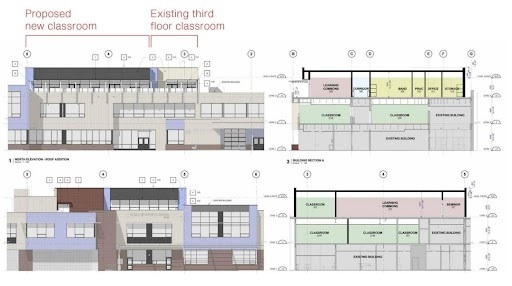 April 8, 2022
VCS Rooftop Project Takes Steps Forward
VCS is actively working towards a project on a portion of our rooftop that would see the school gain four to five more classrooms, creating approximately 5000 square feet of new indoor spaces. These learning spaces would be built to provide current students with more room to develop the gifts God has given them (the intent is not to increase enrolment further).

Due to the generosity of our community through giving to the Fall Drive and over the winter months, $170,000 has been donated towards this project, helping to move it forward in significant ways.

Community giving, combined with funds budgeted by the school, have allowed us to complete the preliminary planning stage. This stage included the development of conceptual drawings and engagement with our nearest neighbours through a survey requesting their feedback about the project plans, both of which were provided to the City of Vancouver.

During Spring Break, we received positive news from the City of Vancouver. The City has reviewed our preliminary plans and neighbourhood engagement documents and invited us to take the next steps in the planning process. Neighbour feedback was largely positive, for which we are thankful. VCS may now move into the next phase of the design and permitting process, the most significant planning phase of the project that will lead up to the start of construction.

At this point, our timeline remains on track, with an opening of the rooftop space anticipated by August 2024 should the permitting phase be successful. The remainder of the permitting and design process is expected to take an additional 8-9 months. Provided our timeline stays true to anticipated target dates, construction of the rooftop learning spaces could begin in June/July 2023.

If you feel led, please pray over this project. We pray that this work will be for God's glory and allow for the continued flourishing of Christian education in our region.
—Jeremy Tinsley, Superintendent