Live Updating Sports Calendar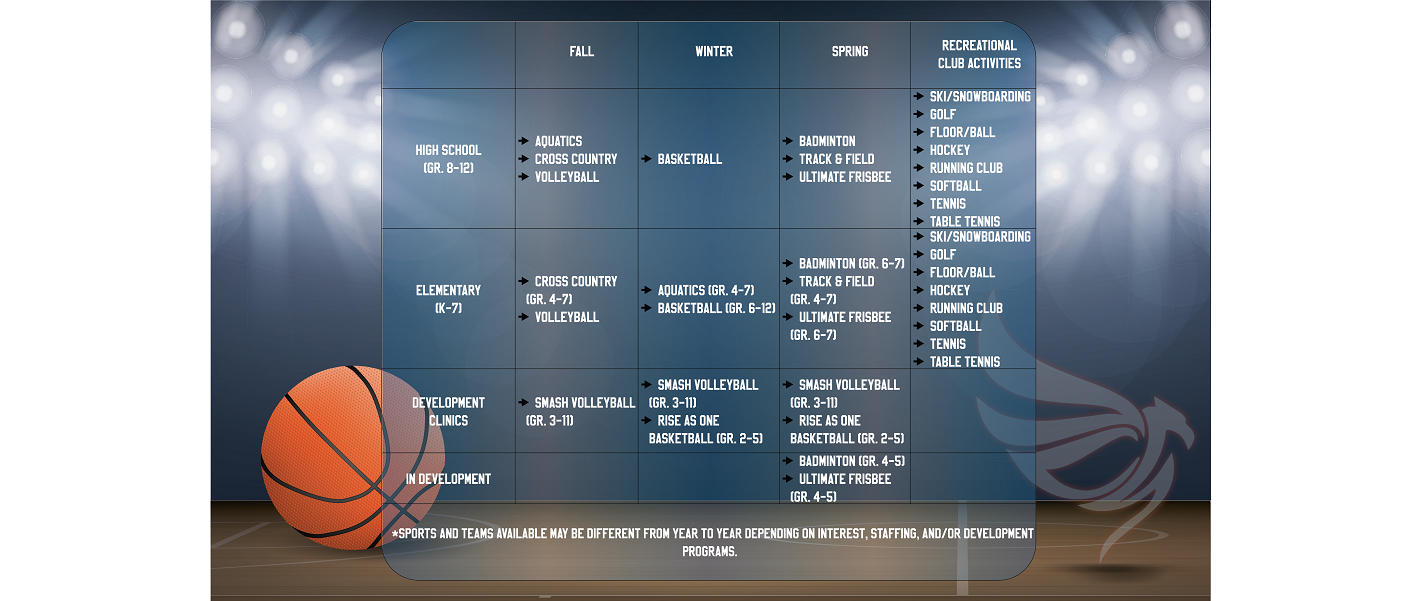 Preparing students for a communal life of Christ-centered transformation through sports and recreation.

The athletics at VCS are very special as they build a community unlike any other athletic community I've been part of. it continued my own passion for volleyball and helped me get to know and deepens relationships with my own peers. the athletics at VCS have brought an aspect of Christ that is not always common. We are taught how to play for the glory of Christ through our attitude, commitment, and work ethic. - Julia B

Seeking
• Seek to bring honour and glory to Jesus Christ in all athletic endeavours.
• Seek to use our athletic involvement to develop and reveal Christ-like character in our coaches, athletes, sponsors, and supporters.
Transforming
• Challenge participants in all capacities to have a dynamic personal relationship with Jesus Christ as Lord and Saviour that deeply informs and impacts their lives.
• Recognize and so choose to place our identities in our standing as dearly loved children of God, not in our athletic ability or performance.
• Commit to instruct from the perspective of what the Bible teaches about God, ourselves, and the world, in a lifelong journey of transformation together.
Accomplishing
• Encourage our athletes and coaches to strive for personal excellence in athletics.
• Develop in our athlete's sport-specific skills that promote individual and team success. Encourage in our athletes the development of attitudes and skills such as the desire to do well, mental toughness, perseverance, and faithfulness.
Renewing
• Believe that Christian education and athletics develop the person through spiritual, physical, intellectual, emotional, and social ways.
Serving
• Cultivate an inclusive and supportive culture of commitment and accountability that follows Christ's example of placing the needs of others before your own for all participants in athletics.
• Demonstrate Christian witness to parents, students and their peers, general visitors to the school, and visiting teams, officials, and spectators.
• Develop a commitment to the coach, other team members, the sport, and Vancouver Christian School, which is characterized by dedication.