Across Canada and in many other countries, people gather on November 11 to honour the courage and devotion of brave people who sacrificed their wellbeing and even their lives, in defence of the defenceless, and in the protection of the freedoms, we enjoy today.

Together, we remember people like Frederick Lee and John McLeod.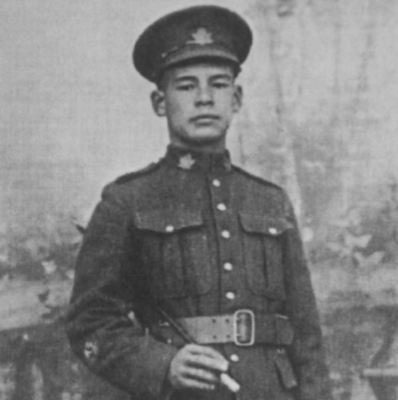 Born to a Chinese Canadian merchant family in Kamloops, British Columbia, Frederick Lee was among 300 soldiers of Chinese descent who enlisted in the Canadian Expeditionary Force in WWI. A talented machine gunner, he survived the Battle of Vimy Ridge, but was killed in the Battle of Hill 70 in August 1917 at the age of 21. Like thousands of other fallen Canadian soldiers, he has no known grave. More than a century later, Frederick Lee, the forgotten soldier, and the largely unknown Battle of Hill 70 have been brought to the fore with a monument dedicated in Loos-en-Gohelle, France, on October 2, 2019. Winding through the complex is the Frederick Lee Walkway. John McLeod, from the Ojibwe First Nation, served overseas in the First World War and was a member of the Veterans Guard during the Second World War. Six of his sons and one of his daughters enlisted. Two sons gave their lives, and another two were wounded. In 1972, John's wife, Mary, became the first Indigenous woman to be named Canada's Memorial Cross Mother, placing a wreath at the National War Memorial in Ottawa on Remembrance Day on behalf of all Canadian mothers who had lost children to the war.
As part of our school chapels and activities on Wednesday, November 10, we remember Frederick Lee, John
McLeod, and all those who have served and sacrificed in the name of justice and freedom. Furthermore, we
honour all who continue to put themselves at risk as they seek peace, protect us from harm, and come to the aid of those who cannot protect themselves. May God give peace.
Prayer for Remembrance Day (Author Unknown)
We pray for all who suffer as a result of conflict,
and ask that God may give us peace:
for the service men and women
who have died in the violence of war,
each one remembered by and known to God;
may God give peace.
For those who love them in death as in life,
offering the distress of our grief
and the sadness of our loss;
may God give peace.
For all members of the armed forces
who are in danger this day,
remembering family, friends
and all who pray for their safe return;
may God give peace.
For civilian women, children and men
whose lives are disfigured by war or terror,
calling to mind in penitence
the anger and hatreds of humanity;
may God give peace.
O God of truth and justice,
we hold before you those whose memory we cherish,
and those whose names we will never know.
Help us to lift our eyes above the torment of this broken
world,
and grant us the grace to pray for those who wish us
harm.

As we honour the past,
may we put our faith in your future;
for you are the source of life and hope,
now and forever.
Amen.